Steelhead fishing video!!!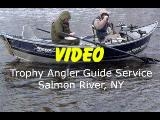 This could be you!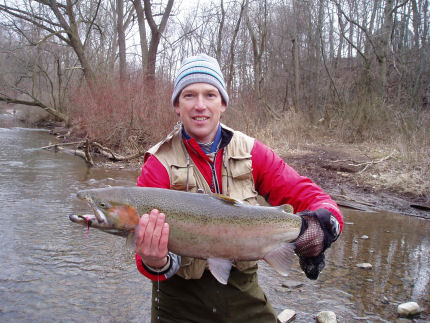 Dr. Charlie Keenen proudly holds a Spring Rainbow!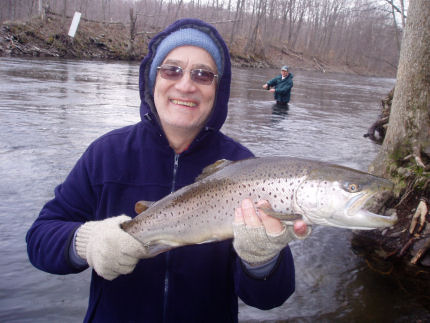 Mike Redlin w/ an awesome Spring Brown Trout!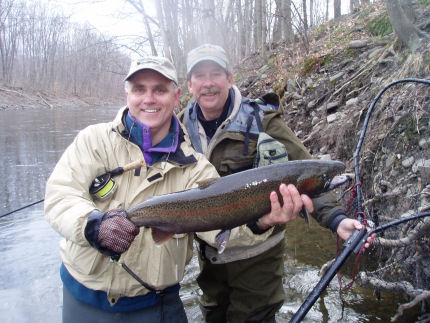 Greg Norkus and Yours Truly!!!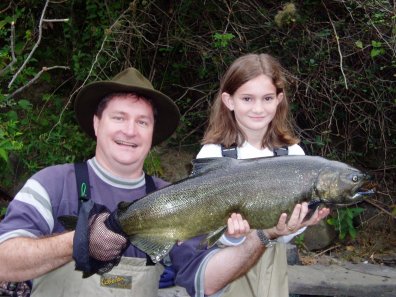 Jeff Hardy and 10yr.old Cassie with HER 1st ever Salmon!!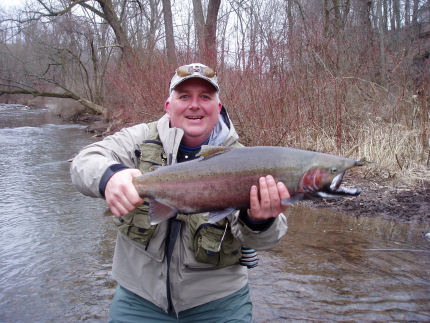 Mickey Parker with a Spring Steelhead !!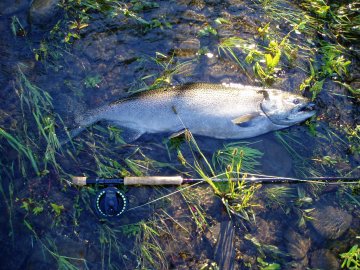 Here's an August King, fresh out of the lake!!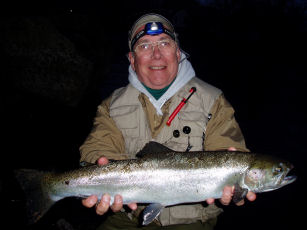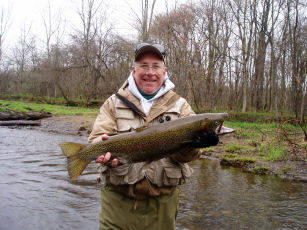 Mike with 2 more Steelies to add to his seasons total!!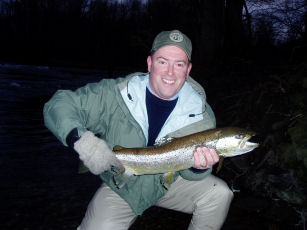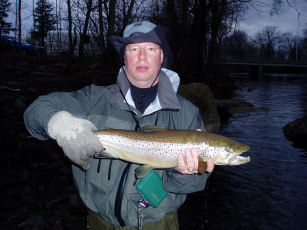 Francois with his 1st Brown trout! Blair with his largest Brown of the season!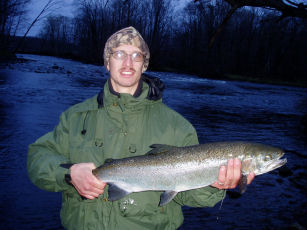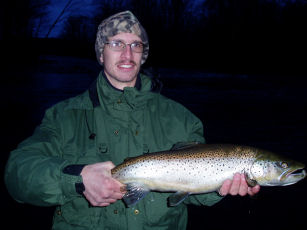 Tom with a "brace" of Salmon River Trout!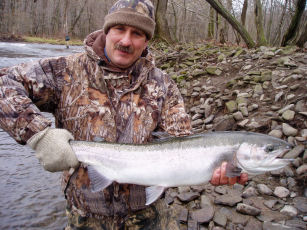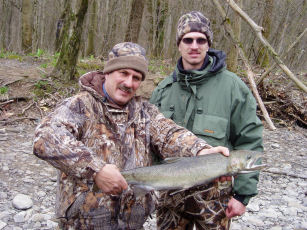 Greg was not to be outdone! 2 very nice Spring Steelies!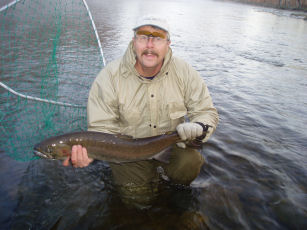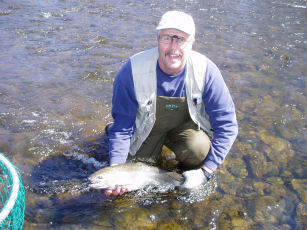 Dennis with his 1st Spring Steelhead and his 2nd !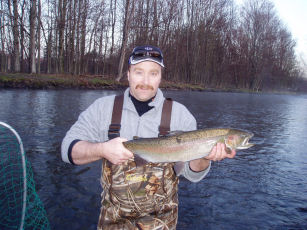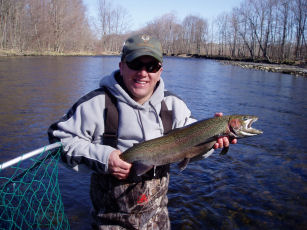 John and Dan with their Spring drop-backs!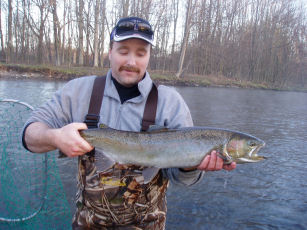 John with another Steelie!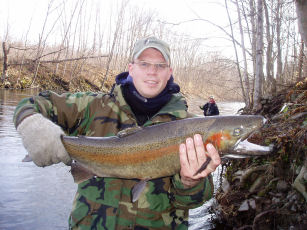 Jeremy with his 1st Steelhead and his largest Brown Trout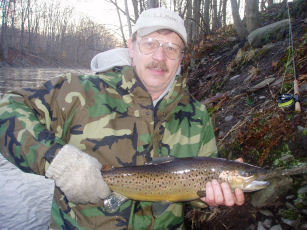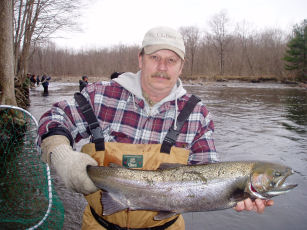 Gary holding his best Brown and biggest Steelie!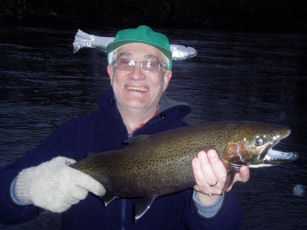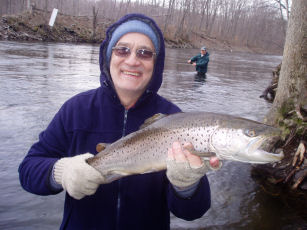 Mike with his wife's fish hat! Mike with a trophy Brown Trout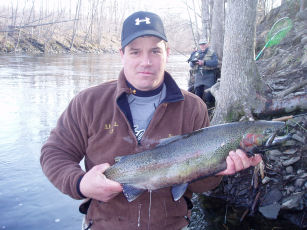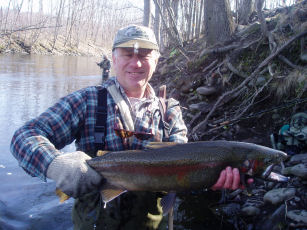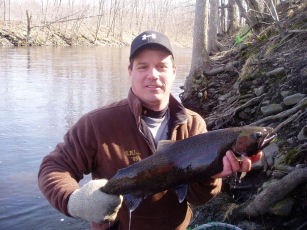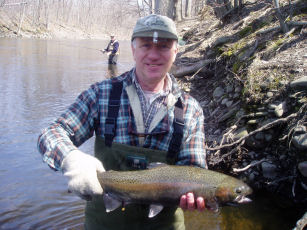 Danny and Butch with a few of their landed Steelies!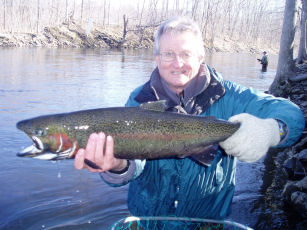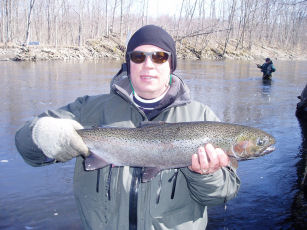 Ridley and Blair with a cpl of Spring Steelies!!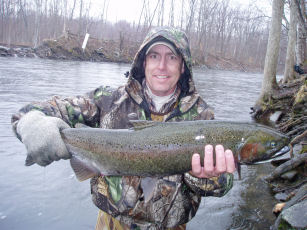 Eric with 2 AWESOME Steelhead!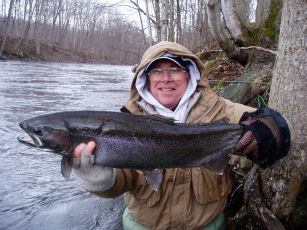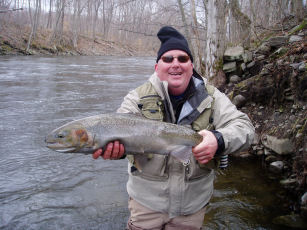 2 very happy Steelhead fishermen!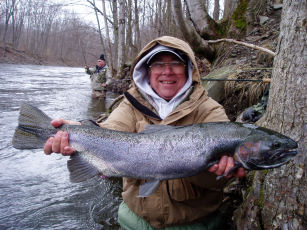 Mike w/a spawned - out female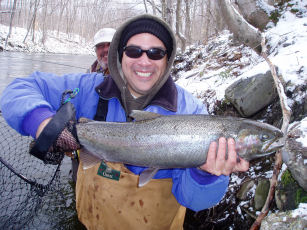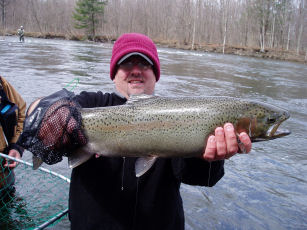 John was all smiles! Eric was in a State of shock!! LOL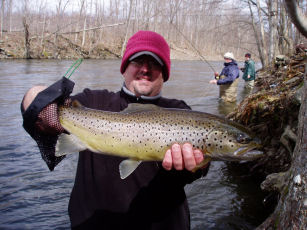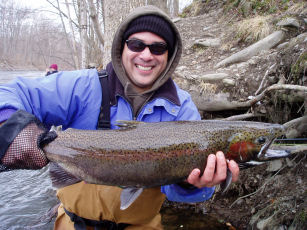 Eric holding his biggest-ever Brown Trout-John with a nice colored male!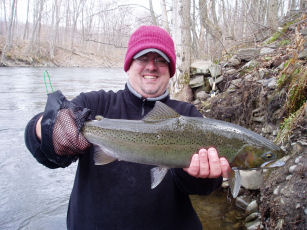 Eric shows us a silver female Steelhead!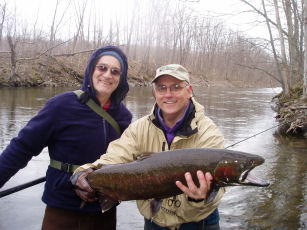 Mike + Greg= Steelhead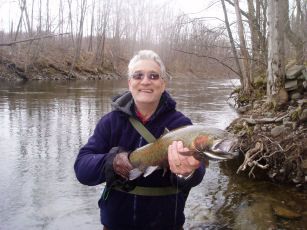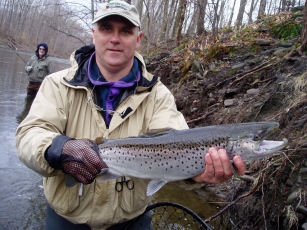 Mike w/many Steelies he caught today! Greg w/ a Silver Brown Trout!!